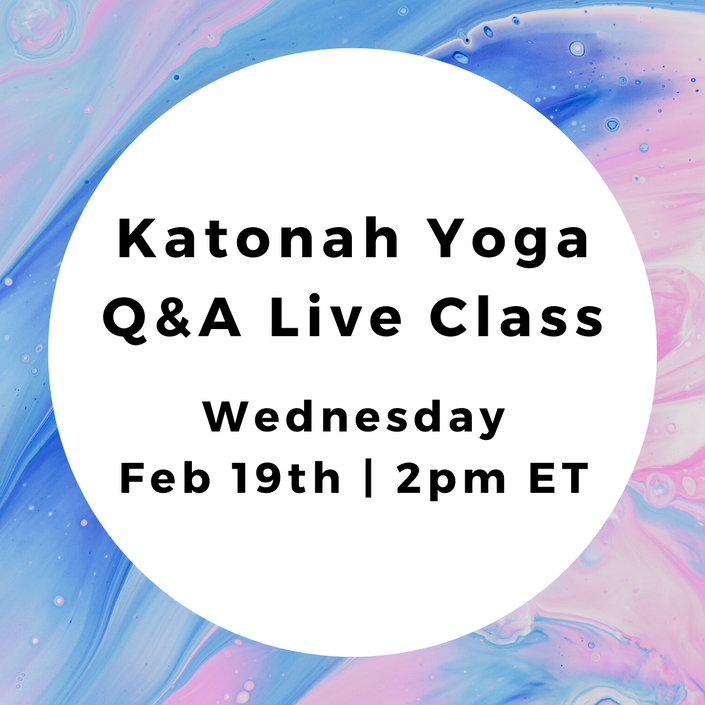 Katonah Yoga® Q&A Live Class
1 Hour of Exchange, Community and Insights
Do you have questions around the Katonah Yoga® material? Are you a practitioner and have ever wondered about how to apply the Magic Square? Are you curious about the metaphors, the organs or a blind spot in your body that still needs to be discovered? Are you currently planning to participate in the WEAVE IT IN online program and want some extra information beforehand?
Then this Q&A is perfect for you.
All questions are welcome, no issue is wrong. Participate in the grand dialogue.
WHEN: Wednesday, February 19th 2020
TIME: 2pm Eastern Time / 8pm European Time
DURATION: 1 Hour
PLACE: Wherever you are ♡
HOW: ZOOM live call (you'll receive the meeting link after this course is purchased)
WHO: Aylin Karadayi, Reni Bickel & everyone who wants to join
Your Guides:
Aylin and Reni are both experienced yoga teachers and have been developing an esoteric dialogue around the Katonah Yoga theory. It inspired them to create a platform for exchange and learning, and bring together global community.
Visit them online: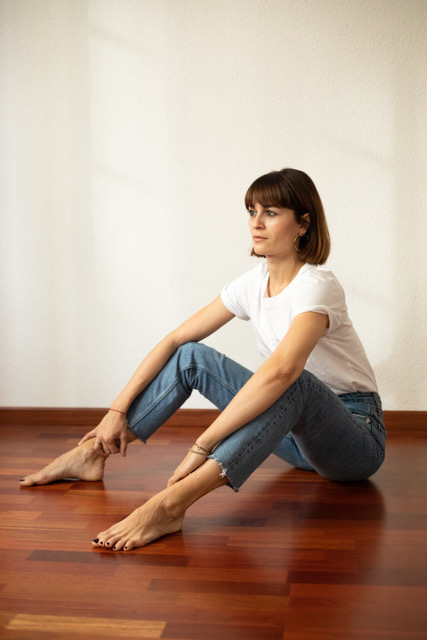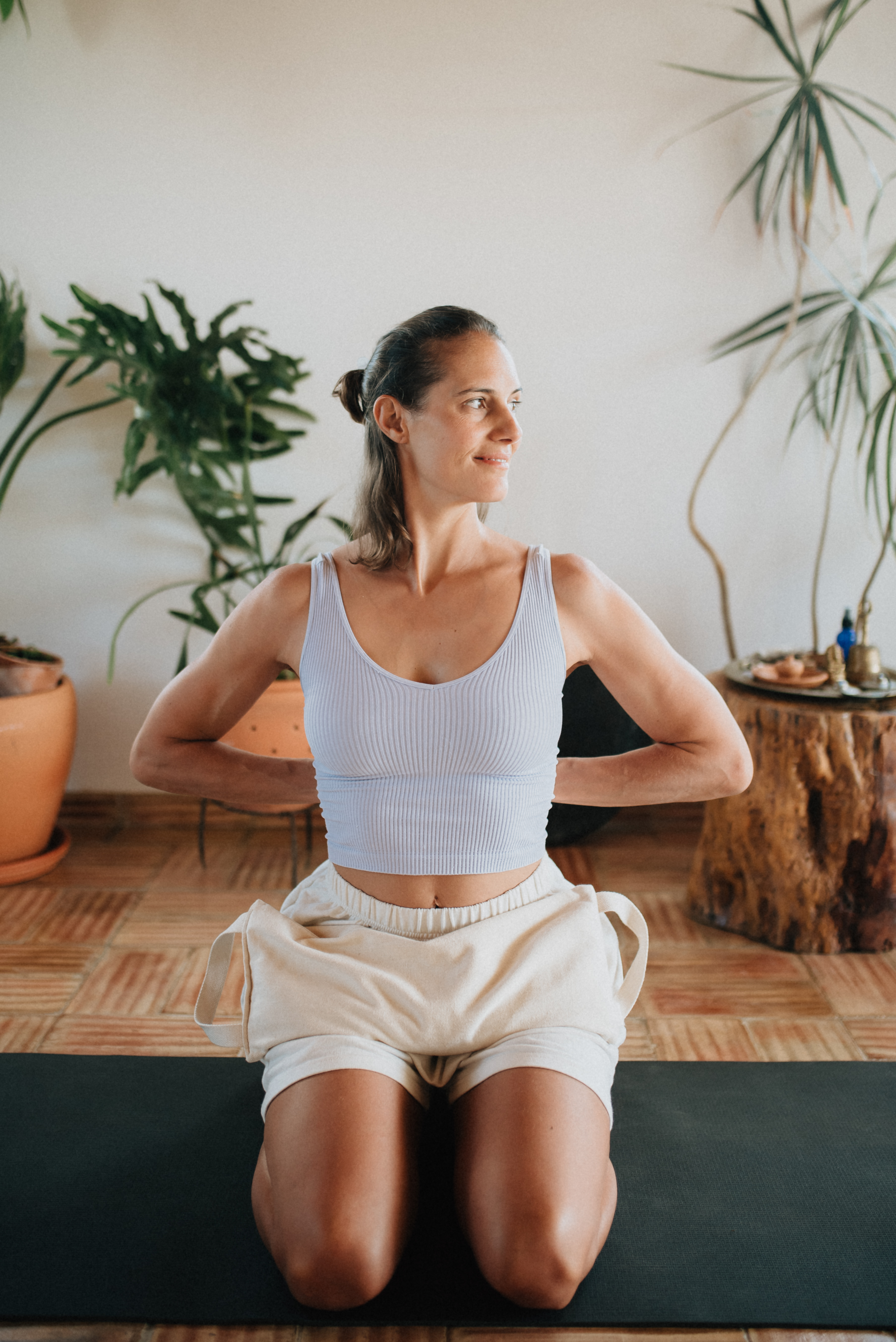 What Is Katonah Yoga?
Katonah Yoga® is a syncretic Hatha yoga practice developed by Nevine Michaan over 40 years. She and her teachers incorporate classical Hatha yoga with Taoist theory, geometry, magic, mythology, metaphor, and imagination — in a practical framework designed to potentiate personal and communal well-being.
Frequently Asked Questions
Will this Q&A Live Class be recorded?
Yes! You will receive the full recording of this live call via email. In case you miss the call or want to go over it again: we've got you covered!
For whom is this Q&A Live Class?
It is open to everyone, either if you are just starting your Katonah Yoga practice or have been practicing for years. If you plan to take WEAVE IT IN program this call is an opportunity to ask your questions and learn more about the upcoming course. If you have already participated in WEAVE IT IN program and want to join another live call, to share your inputs or to deepen a few topics, we'd love to see you!
Will there be more Q&A Live Classes?
If you wish so! We would love to exchange more with you all... Also, feel free to check out our online program WEAVE IT IN which takes you deeper into the Katonah Yoga theory and practice.
How can I access the Zoom live call?
We will send you an email with the Zoom meeting ID a couple of days before our call. All you have to do is download the Zoom App and you'll be able to access the call on your computer or phone.
WEAVE IT IN - A Katonah Yoga® Self Mastery Online Program
This course is designed for all students and trainees of the Katonah Yoga® practice who are eager to explore the material in their everyday lives and teaching. It offers company, study inputs and assignments to strengthen everyone's confidence, skills and understanding. The online program can be taken remotely over a total of 8 weeks and it includes reading materials, illustrations, videos, audios and 4 scheduled live calls. The step-by-step development practically weaves in information and personal insight, carefully modulating the learning to everyone's very own advantage. *30 hours bankable towards the Katonah Yoga® certification program
Next course start: MARCH 2020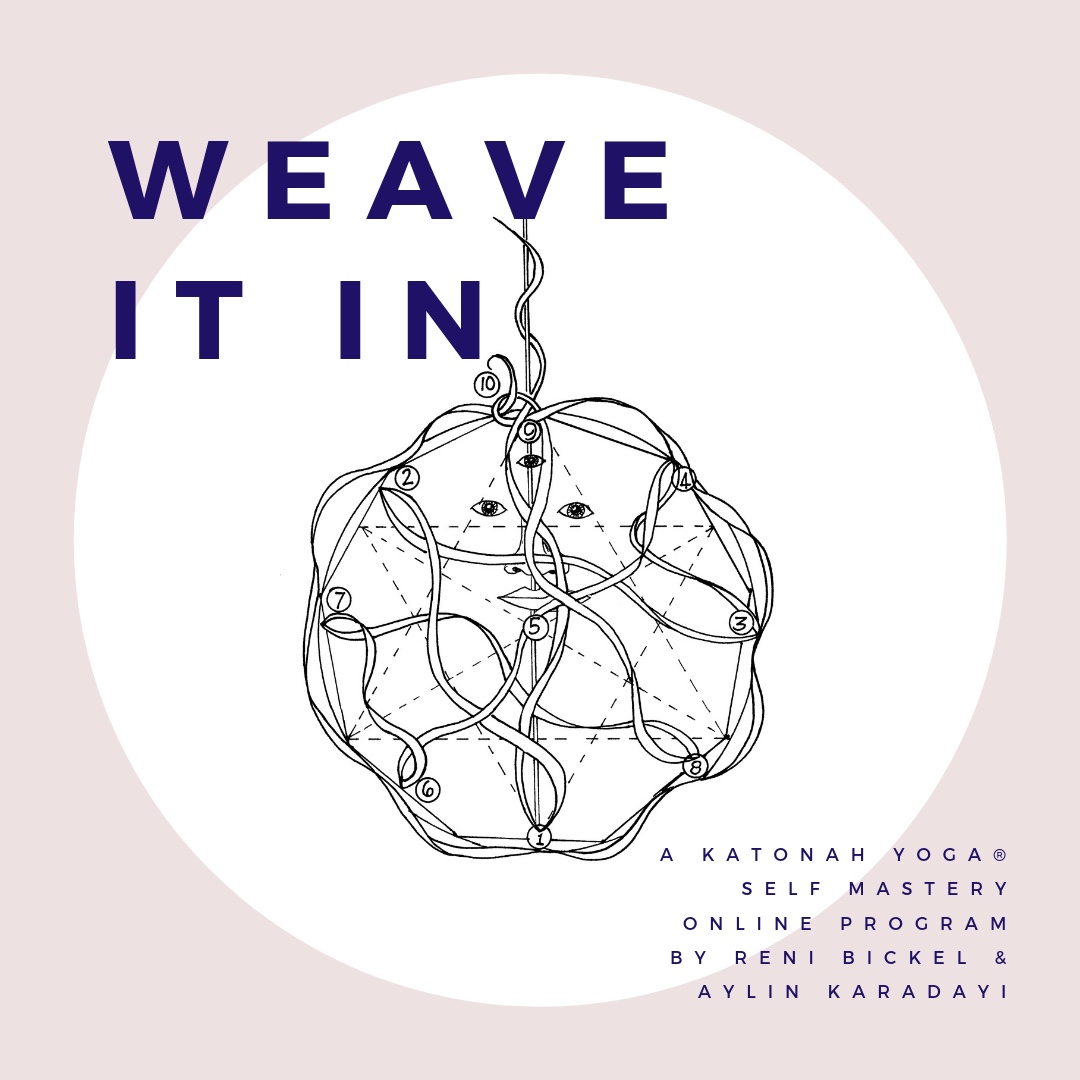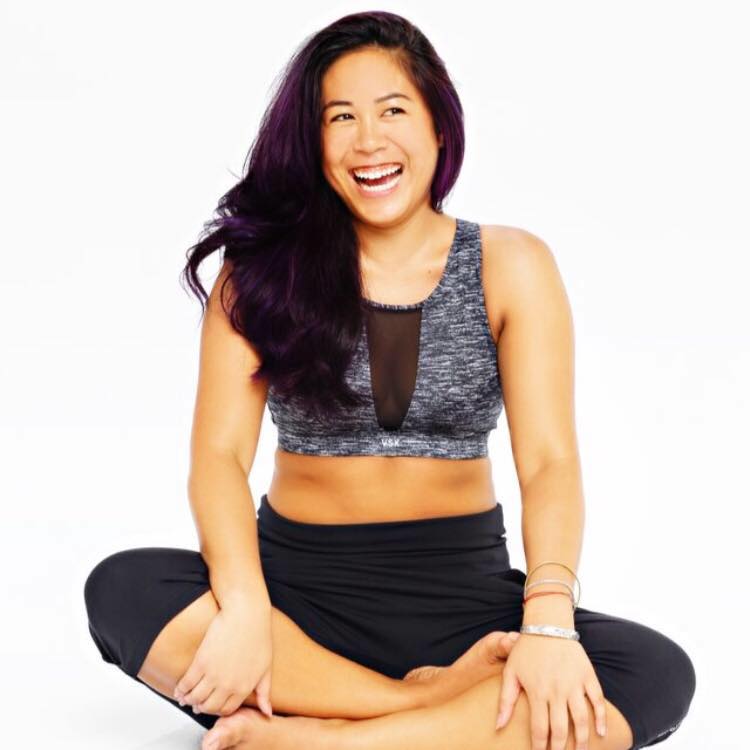 "Aylin and Reni were really great guides through Katonah Yoga as a practice, theory, and discipline. They were able to guide me with story, metaphor, and example and in turn I was able to unfold, learn, and move deeper into Katonah Yoga.
They were so generous with their time, knowledge, and kindness. I felt like I could take my time to digest the materiel and when I was ready they were there to guide me. Mahalo Nui!"
- Laura Toyofuku-Aki, WEAVE IT IN Participant August 2019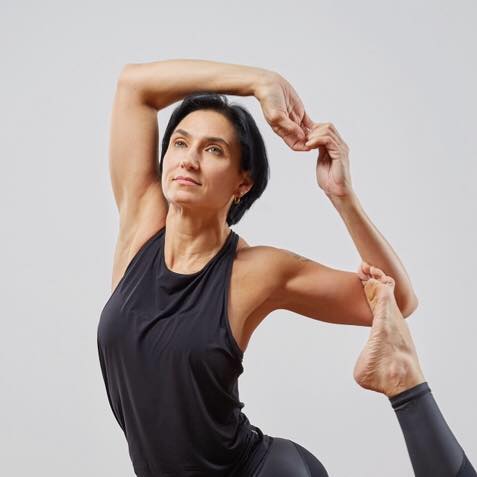 "Reni and Aylin both share their knowledge of the Katonah Yoga material in a very professional and enthusiastic way and make it easy to follow through the material. They are lovely and encouraging with their teachings and they appreciate their students while at the same time take them serious.."
- Manuela Huber, WEAVE IT IN Participant August 2019